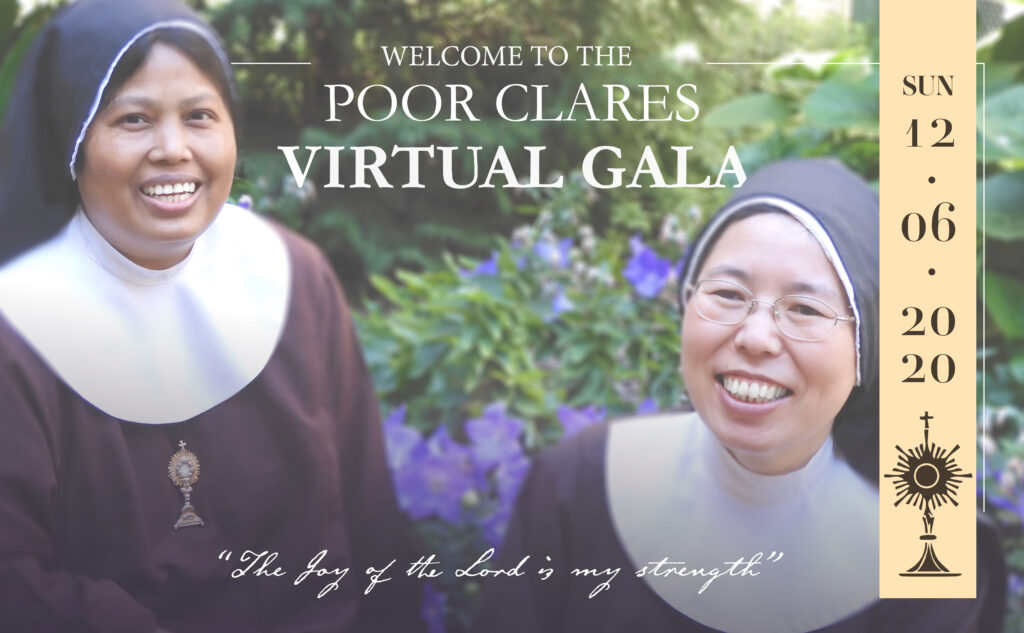 Our 2020 VIRTUAL POOR CLARES GALA
will be held on December 6, 2020. We will broadcast the Mass live from St Paul Shrine beginning at 10am. Bishop Roger Gries is the Celebrant. The Silent Auction will begin on Wednesday, December 2, 2020, and the live Auction will be live streamed to you as well. For the first time in History, you can enjoy the festivities in your own home!
---
The PCPA Foundation was formed solely to financially support the many needs of the Cleveland Poor Clares. This is the main fundraiser that occurs to support them.